A FOCUSED APPROACH IS NEEDED TO APPROPRIATE TAXPAYER MONEY FOR CITY HALL AND DOWNTOWN PROJECTS. END WASTE.
Read Chris' stance on mis-management of taxpayer funded projects in the City of Ocoee and his vision to get costs under control, hold developers accountable, and push for economic growth in the community.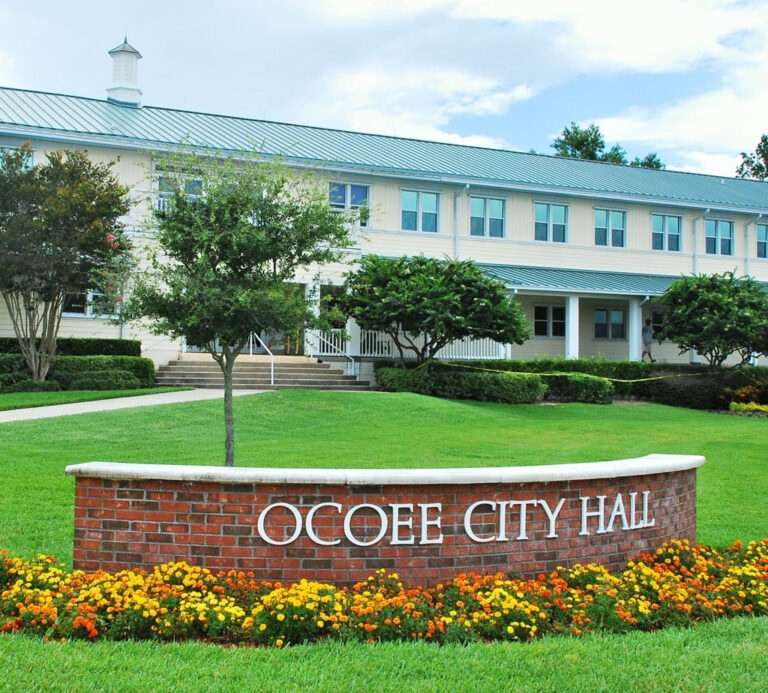 The Old City Hall was built in 1994 and by the year 2000 it formed a crack in the foundation. The contractor on record was out of business shortly after building our City Hall. Over the years, we received estimates on fixing the problem as it was not deemed habitable and unsafe. On July 9th, 2014 Krug stated "most of the sinking has occurred" and City Manager Frank stated "there is NO inherit plans to build a new one (WO Times Article below under Sources).
We currently have been working on two main projects in the City of Ocoee. City Center that has gone nowhere and we have agreed to multiple changes with developers and plans are still unfinished. In addition, 50 West that was originally started when taking down the Colony Plaza in 2014 is just finally gaining some traction.
3. MAKE THE MILLIONS WE COLLECT FROM TAXPAYERS COUNT
The new City Hall came to fruition or conception in 2015 and was funded in 2017 in the amount of $39 million dollars. This loan/bond was secured by using the non-ad valorem fees (supposed to be for services provided) in addition to a city sales tax increase. In short, the City collects fees for fire fighters, trash, and sewer/stormwater in addition to your property taxes and then puts it all into the general fund and disperses it elsewhere. Unfortunately, these fees cannot go down or change for 30 years.
With all this money being spent, I ask: What have we done to attract people downtown on a regular basis? What took 5 years to break ground? Covid is not an excuse because we had 2 years before that to start. In turn, it would have saved us millions of dollars in additional building costs. Not to mention we completely changed the original architectural plans we paid for. We chose to construct a building that is far less quality.
4. ATTRACT NEW BUSINESS DOWNTOWN
Using the Old City Hall downtown as a base will get us up and running. It already matches the fairly new Lakeshore Center building. Its imperative that we start to generate additional tax revenue that comes with new business downtown.
5. ESTABLISH AN ECONOMIC DEVELOPMENT TEAM TO DRIVE GROWTH
Establish an economic team that is focused on Downtown and not just growth and development abroad.
6. START AND FINISH PROJECTS ON TIME!
We must begin to start and finish projects around town in a timely and transparent manner and be accountable for the costs taken on by the tax payer.
7. HOLD DEVELOPERS ACCOUNTABLE
We must hold developers accountable for their plans and be sure they do as they say, when they say.